How Do I Cancel My Smarttrader Subscription?
Last Updated:
July 08, 2019
How to Cancel your Subscription
By canceling your subscription you will be downgraded to basic services.
Step 1
Select Change Plan in the Action Menu located in the top right corner of smarttrader.com/charts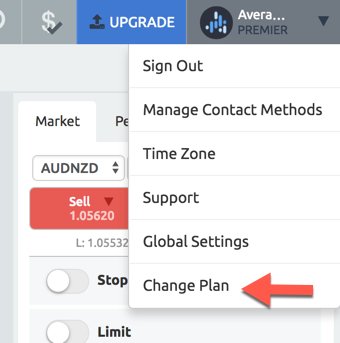 Step 2
Select "Click Here to Cancel"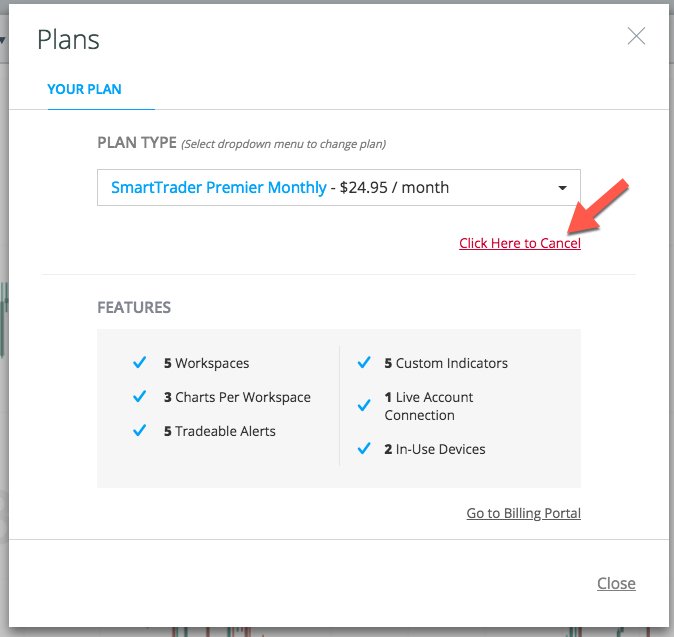 Step 3
Select "Yes, I want to Cancel My Plan" to confirm cancelation.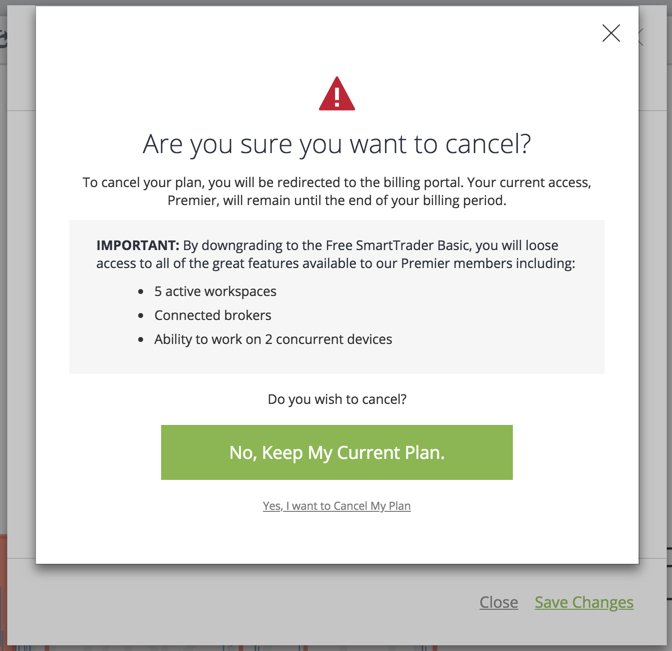 A confirmation of your cancelation will be displayed.
Notice!
If the request to upgrade or downgrade does not process then a message will appear to contact our billing department at 1-407-585-2416