How to download UCS
Last Updated:
May 30, 2019
Step 1
Please go to ucsutility.markettraders.com/download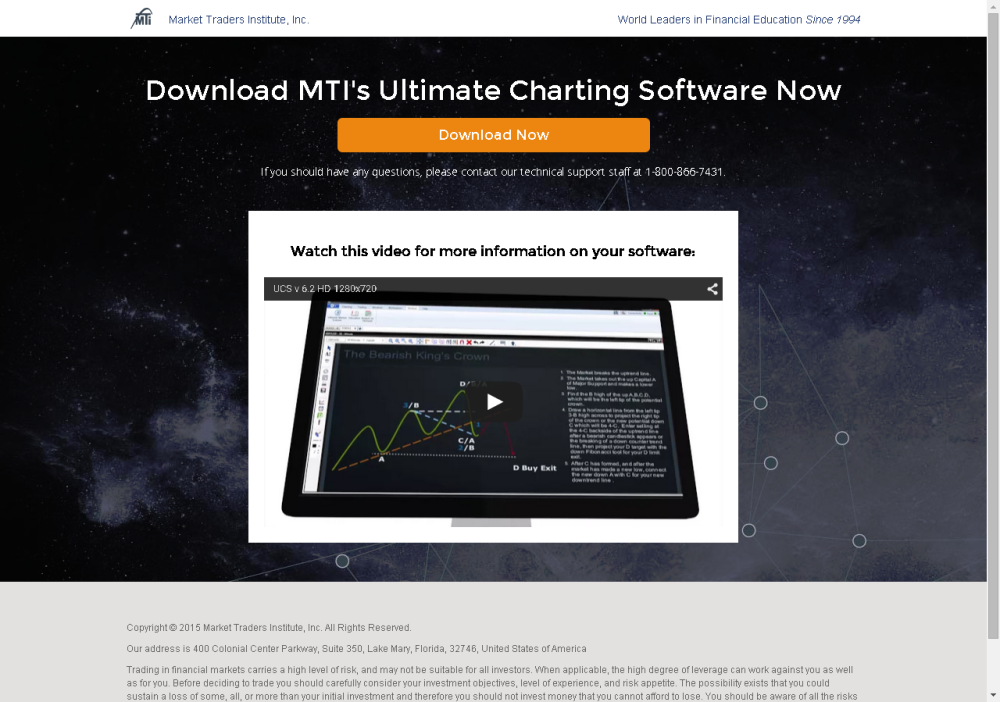 Step 2
Click the "Download Now" button.
Step 3
Run the installer by opening downloaded link.
Minimum system requirements, see below:
Operating System:
Windows 7 or above
Processor:
Quad core 2 gigahertz (GHz) or faster processor.
RAM:
4 gigabyte (GB) minimum; 8 gigabyte (GB) recommended.
Hard disk space:
5 GB free space.