How to place a Pending Order (6.0)
Last Updated:
January 14, 2020
Pending orders are orders placed at a market rate different than the current price of the market. When the market reaches the rate at which the pending order was assigned to then the pending order will be entered.
Pending orders are often used over market orders as a best practices allowing the trading to confirm the direction before having the trade enter.
How to Place a Pending Order
Placing a Pending Order using the right trading panel.
Step 1
Expand right panel.
Step 2
Select Pending tab locate at the top of the Trading Panel.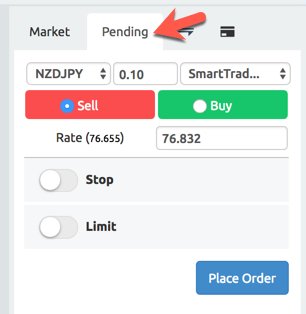 Step 3
Confirm Correct Symbol is displayed in Trading Panel you wish to place pending order on.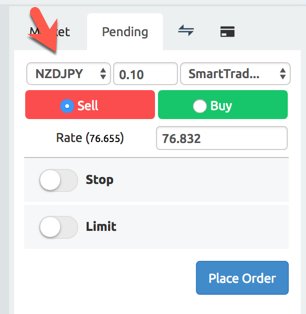 Step 4
Enter in lot size of the pending order request.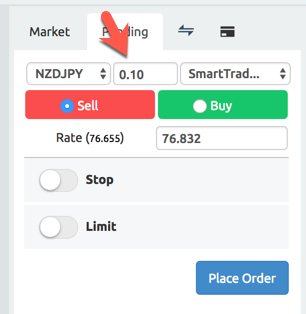 Step 5
Confirm Correct Account or Accounts are selected to place order.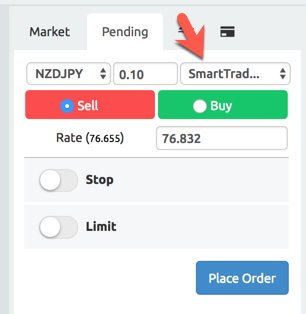 Step 6
Select radial button to Buy or Sell.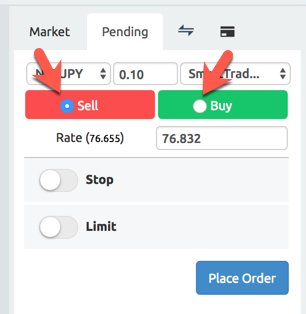 Step 7
Enter in rate at which the pending order will be entered in at.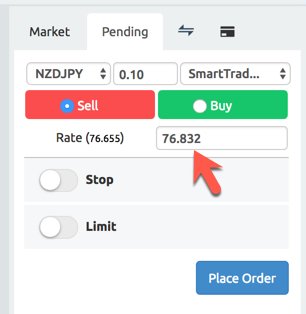 Step 8
Enter Stop and/or Limit on pending order if choosing to add stop and/or limit.
See: How to set a Stop and Limit.
Step 9
Select Place Order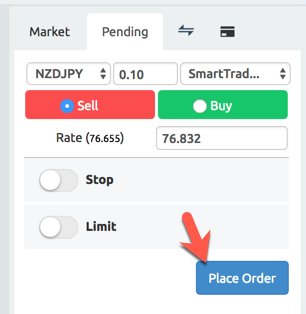 Step 10
A trade will enter in at the defined price point.
If the trade executes properly a notification will confirm the trade.