How to Sign In / Sign Out (6.0)
Last Updated:
December 27, 2019
To login to your SmartTrader account, you can login from multiple locations:
The header from any page on the site.


https://smarttrader.com/charts/

Both locations will lead you to the login page
https://smarttrader.com/login/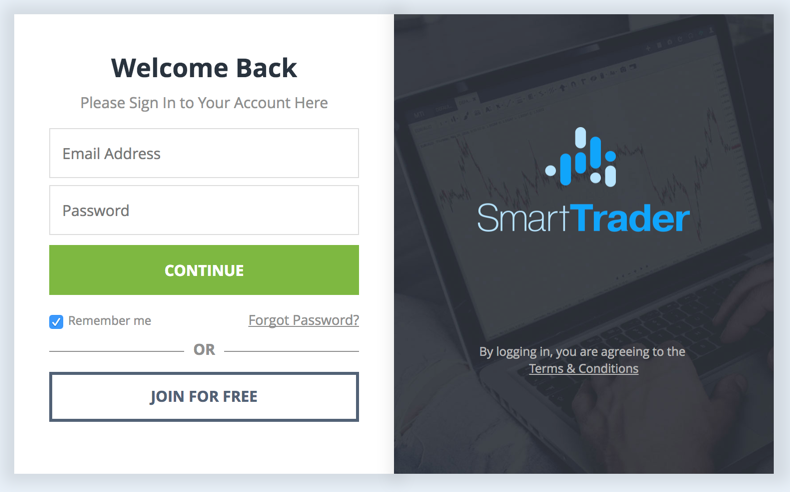 Step 2
Enter your email and password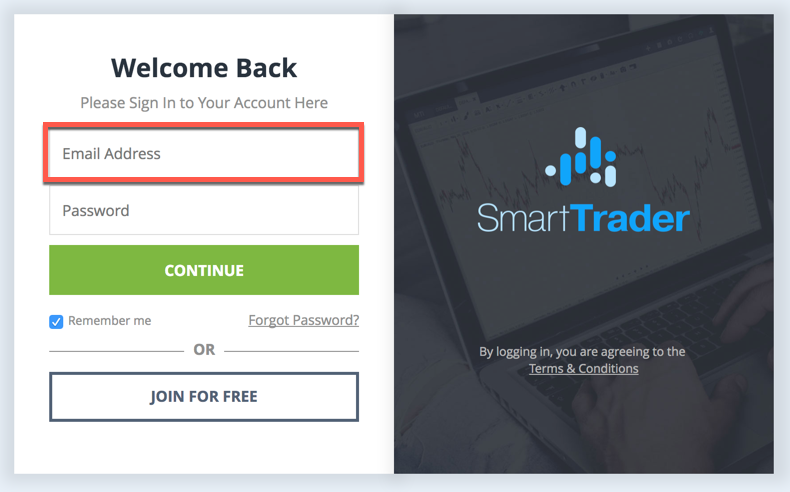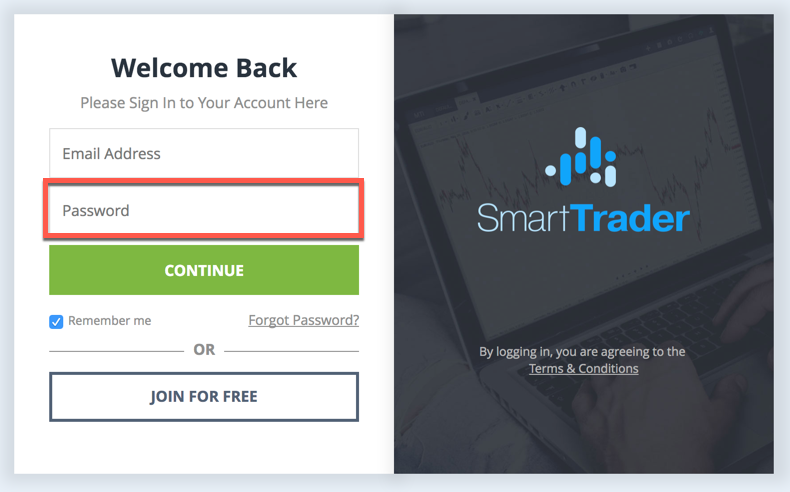 Step 3
If you want the device you're on to remember your logged in status, leave remember me defaulted to checkmarked.
Recommendation: If on a public network, we recommend unchecking this feature.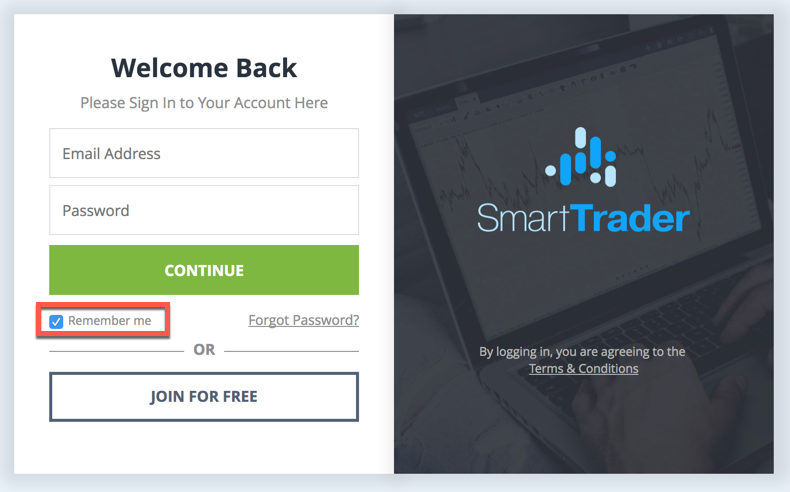 Step 4
Select Continue to login to your charts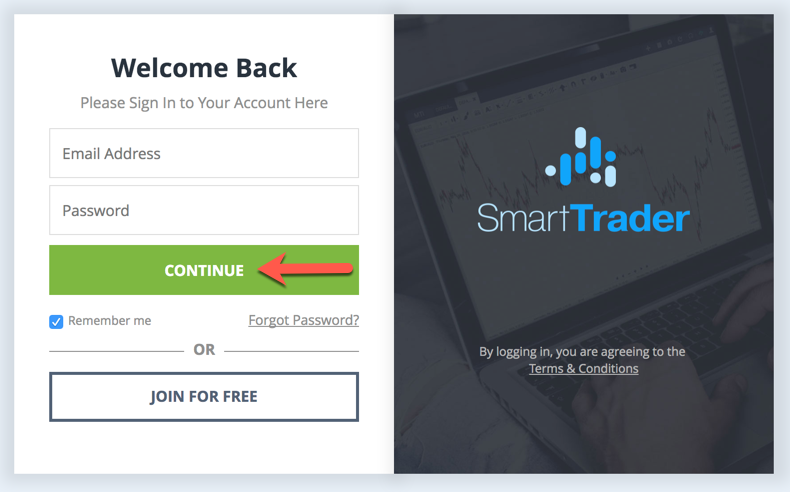 How to Sign Out
To Sign Out of SmartTrader simply select the Main Menu and select Sign Out.