Smart Analytics
Last Updated:
May 31, 2019
Smart Analytics is the innovative tool designed to automatically perform technical analysis on any chart, charts, or an entire workspace, instantly. This all-in-one feature combines every single tool you might need to effectively analyse the market, allowing to execute multiple calculations in one click.
To access Smart Analytics, click on the a respective icon shown below: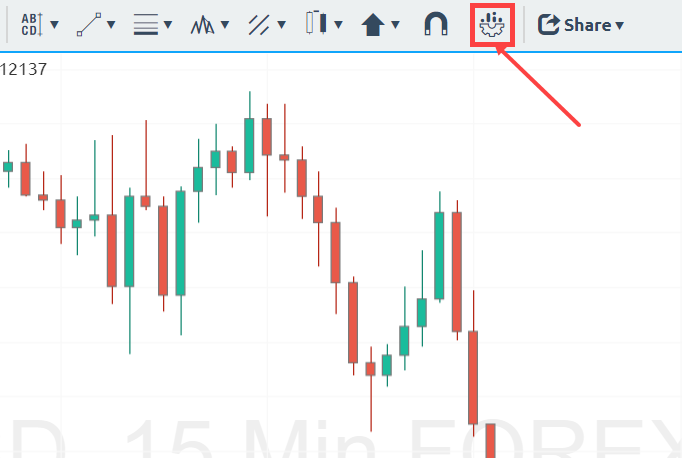 Smart Analytics settings consist of the following tabs:
Trend Lines
Fibonaccis
Support and Resistance
Formations
Pivots
Smart Patterns
Trend Lines tab
In addition to basic smart trend lines parameters, this tab allows trader to identify where a trend starts, which trends have more relevance over the others, identify broken trends and also filter out trends unvalued trends.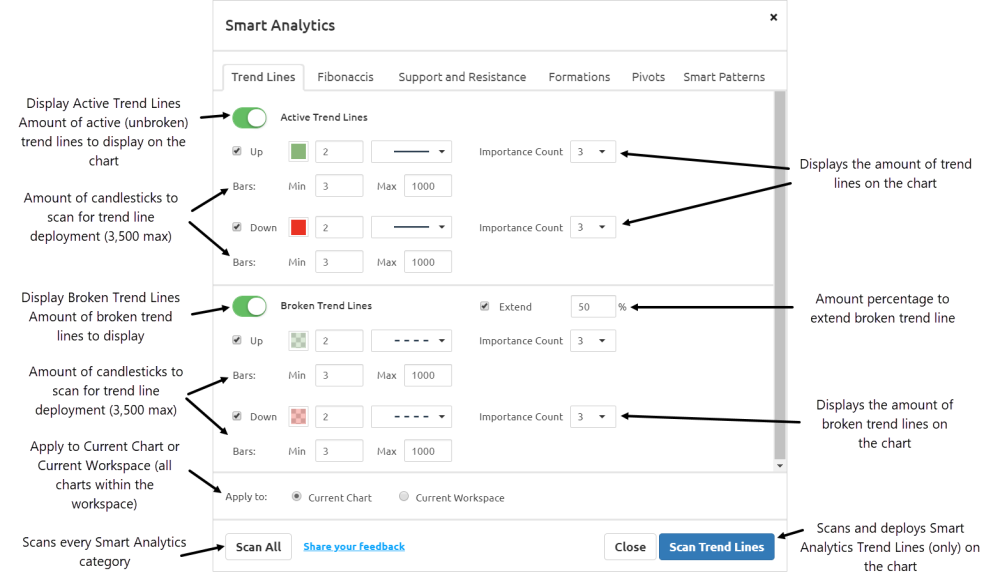 Fibonaccis tab
This tab allows trader to control fibonaccis display based on the logic of the Smart Analytics Fibonacci rules.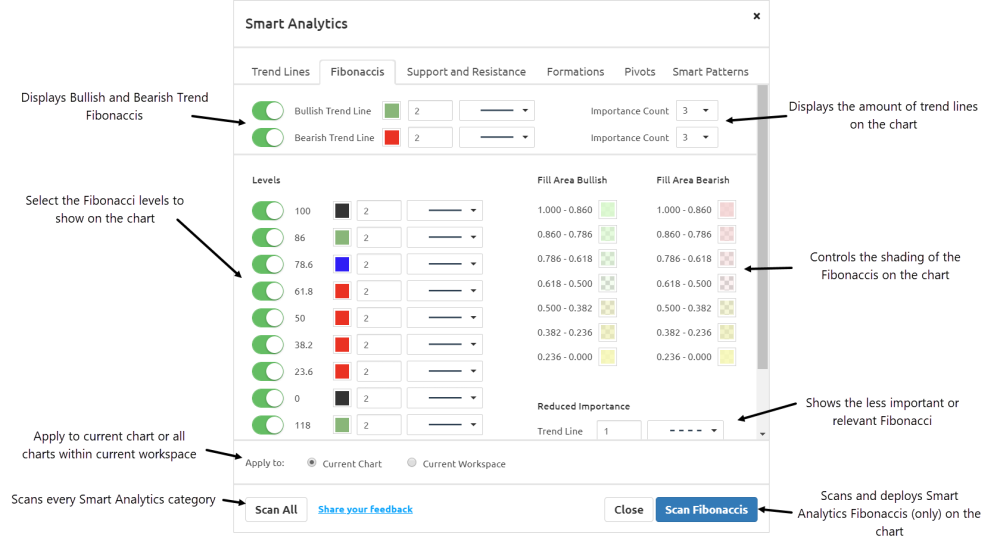 Support and Resistance tab
This tab provides more customizable visual experience on a individual line basis alongside the ability to filter out similar support or resistance lines by eliminating lines that have less than the defined deviation for previous Support or Resistance Line.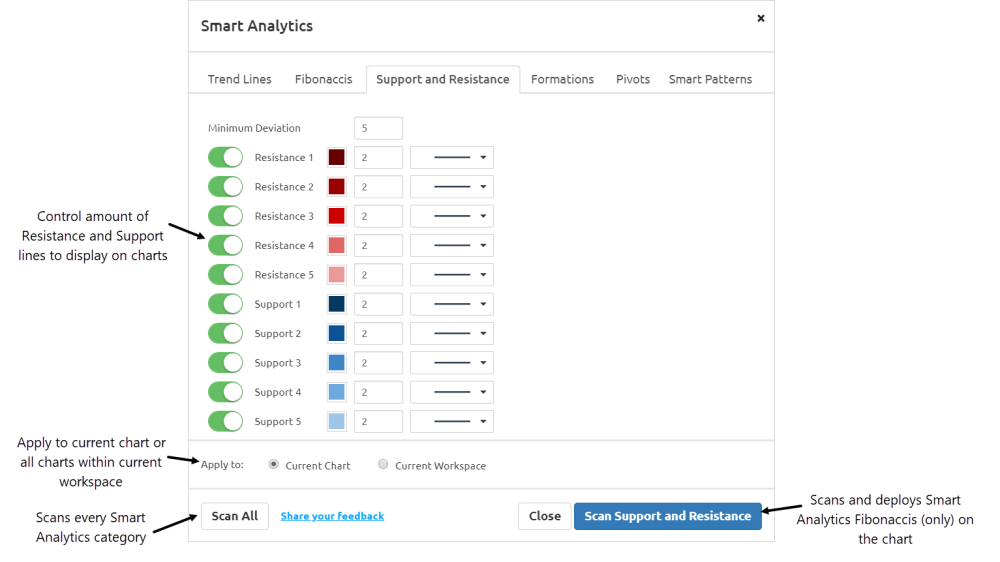 Formations tab
This tab provides flexible and diverse customization of candlestick formations on the chart.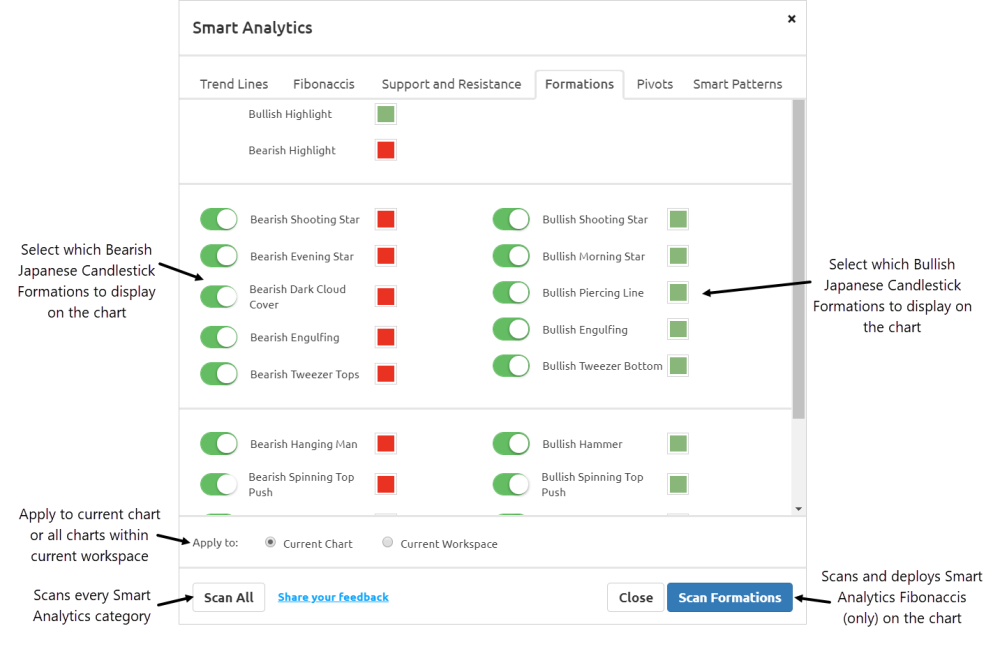 Pivots tab
This tab provides general smart pivots settings coupled with the ability to customize each pivot level on an individual basis.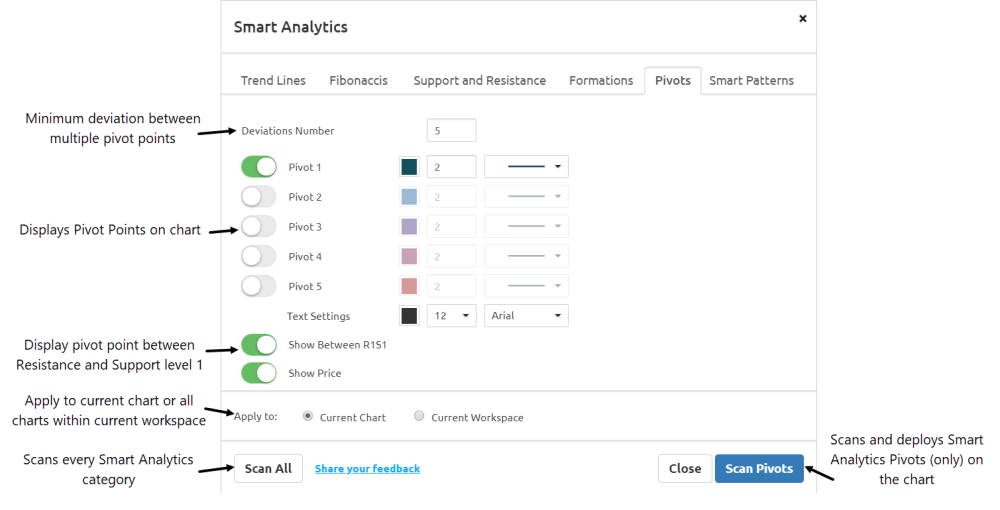 Smart Patterns tab
Here trader can configure smart pattern parameters and specify what patterns must be applied to the chart.