SmartTrader Charting Tools: Compare Charts
Last Updated:
June 11, 2019
How to Overlay Multiple Currency/Symbols
Charts can be compared, overlaying multiple symbols data in one Chart. The Compare / Add Symbol feature is located on the Drawing Tools Navigation Bar, located above your charts.
Step 1
To begin, click anywhere on the chart to activate it
Step 2
On the Drawing Tools Navigation Bar, click on the "Compare or Add Symbol"
icon
Step 3
Enter the name of the desired Symbol to Overlay and select it from the list. You can select multiple Symbols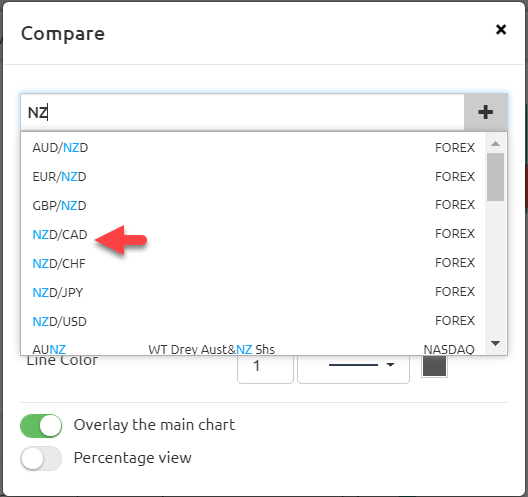 Step 4
Select Symbol from list.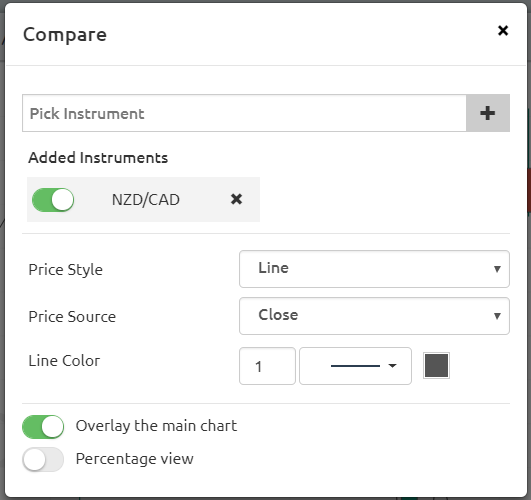 Step 5
Choose the desired Price Style for the overlaid Symbol
Now, you can customize the display of the overlaid Symbol
Step 6
Click the "X" to close the Compare window and view your overlaid Charts!