SmartTrader: News Widget
Last Updated:
June 11, 2019
Now that we have added a News Widget to the Right Column, you are able to view industry news in your charts, allowing you to place informed trades without having to leave your charts page! The "News" widget is linked with the charts. The news listing changes based on what chart is selected.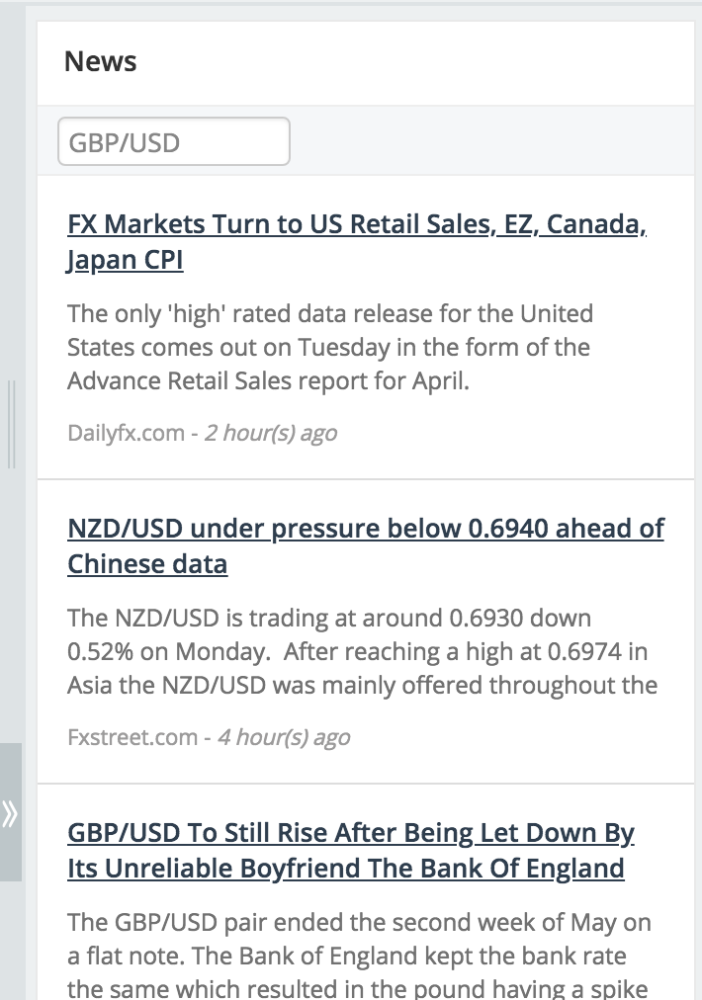 The News Widget will include:
Individual news for each instrument
Headline news
Fundamental news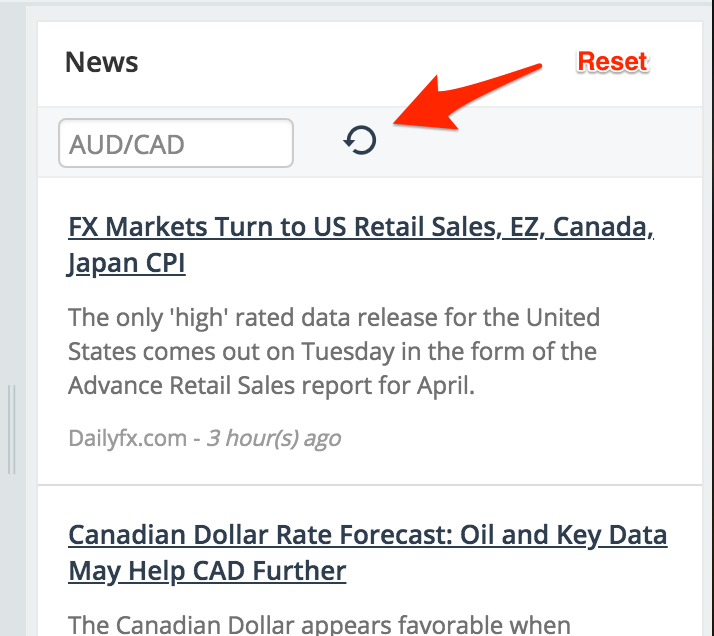 You can override the connection by selecting a new instrument in the dropdown/search in the widget. If an override has been made, you can reconnect the news listing to the selected chart by pressing the "reset" button. If you add multiple "News" widgets, they act independently so one news widget could be connected to a selected chart and another can be manually set.