SmartTrader: How to Add Indicators
Last Updated:
August 02, 2019
Follow the instructions below to add indicators to your charts:
1. Right-click on the chart and select "Indicators".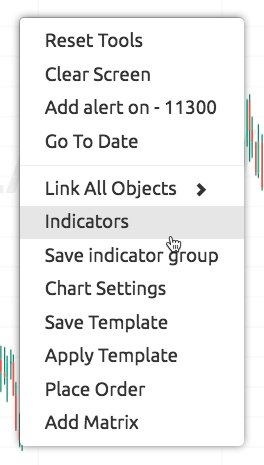 2. A pop-up box will open a list of all available indicators.
Indicators can be searched by strategy name.
Click the "Premium" tab to access course strategies.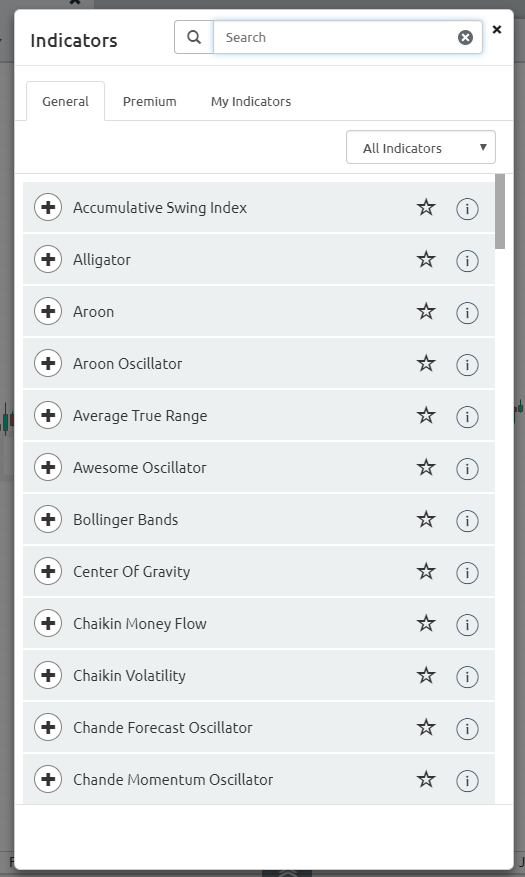 3. After locating your Indicator, click the plus sign button to add to the Chart.
4. When finished adding indictors, close the Indicators window.