SmartTrader: How to Open Your Saved Workspaces
Last Updated:
July 09, 2019
Step 1
Use the Action Menu to select manage workspace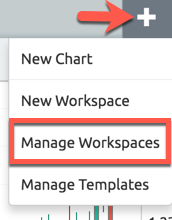 Step 2
By default, the Manage Workspaces defaults to private workspaces.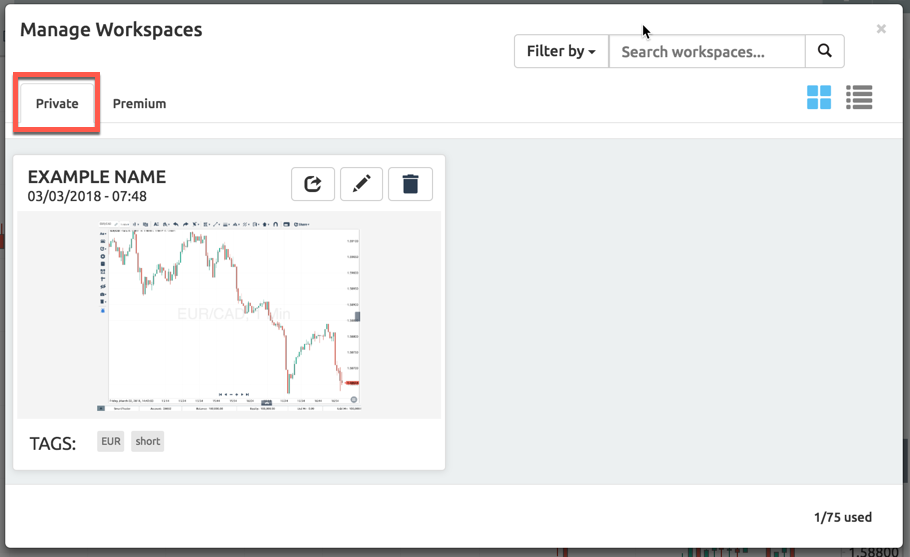 If you would like to access premium workspaces purchased from a content provider, select the Premium tab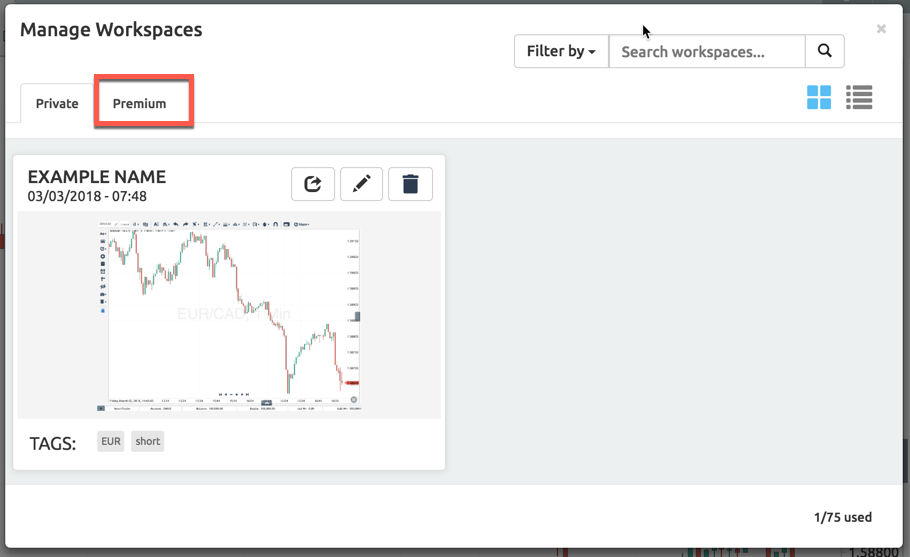 Step 3
To open the workspace, select the name of the workspace or the download icon


You can choose to open multiple workspaces by selecting the check box next to each workspace you want to open.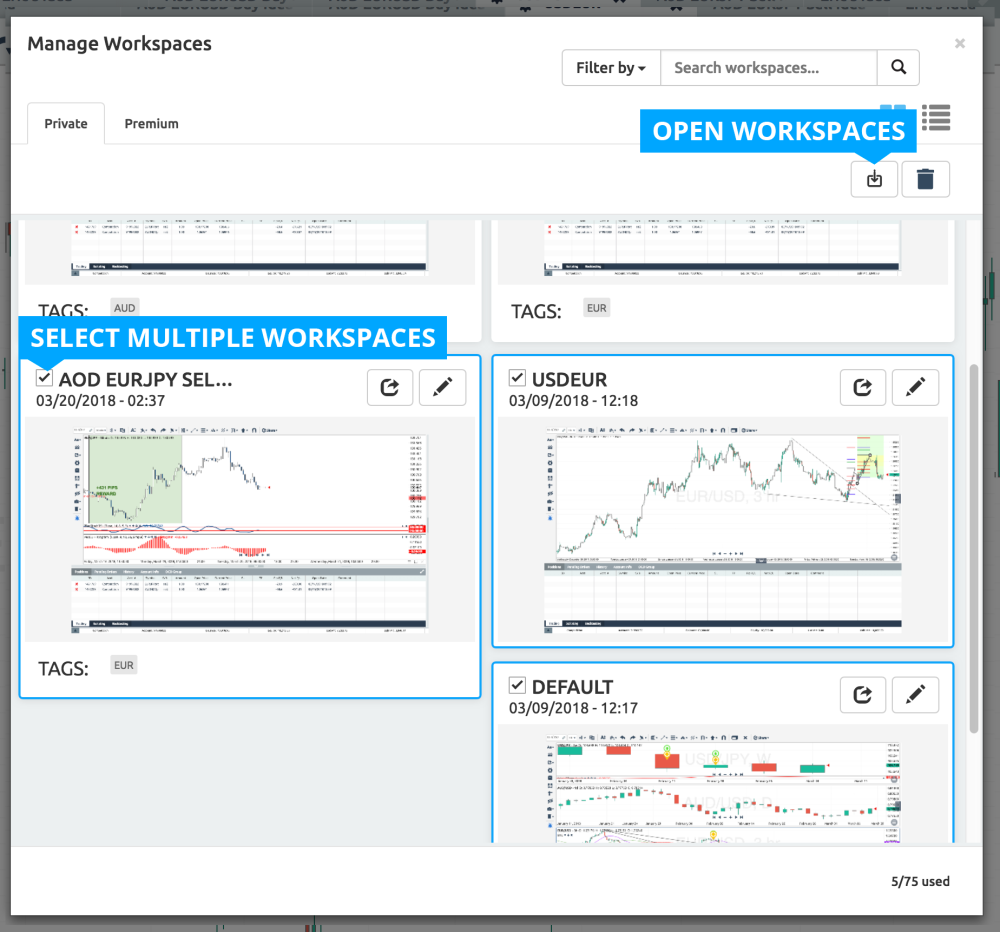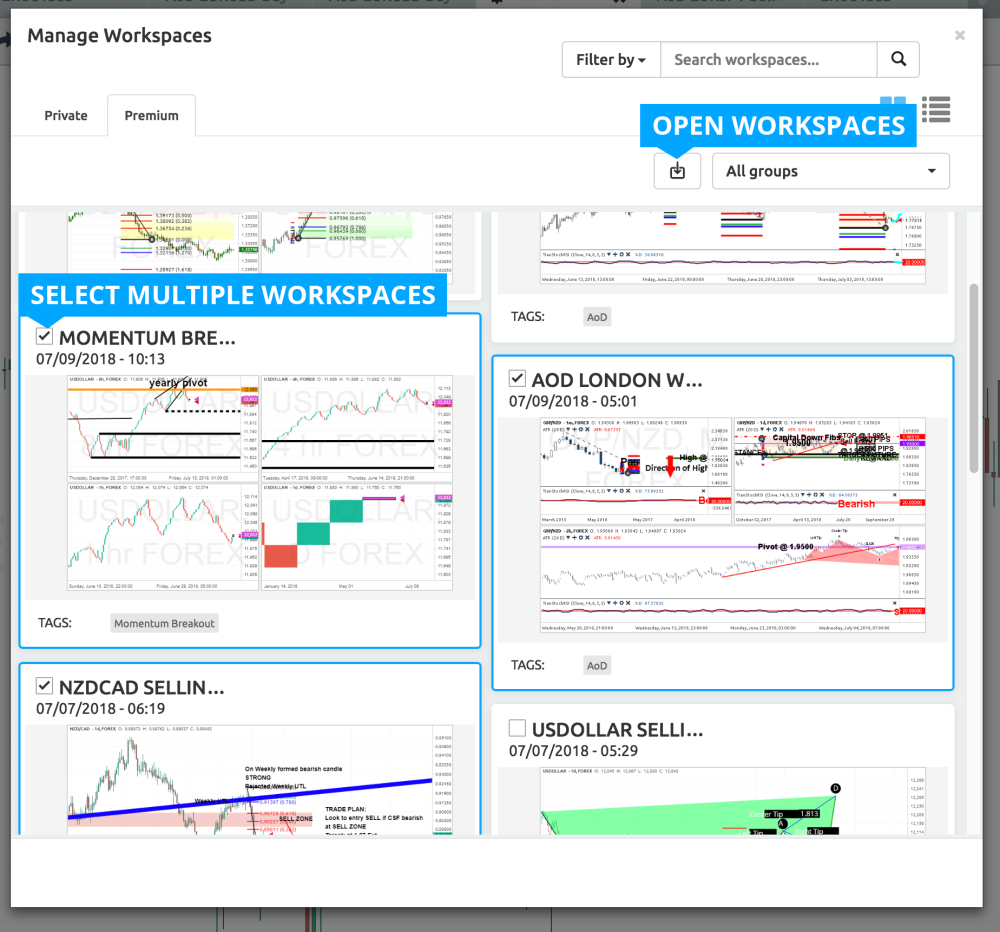 Step 4
For the Private Workspaces, you can share, edit or delete the workspace.