SmartTrader: Broker Connection (6.0)
Last Updated:
March 16, 2020
How can I connect my Broker Account to SmartTrader?
SmartTrader.com supports the major MetaTrader4 Brokers including (not limited to) Oanda, Forex.com, Avatrade, FXCM and more.
To add a live or demo broker, follow these steps:
Step 1:
Open the Trading menu on the left panel of Charts and select Manage Accounts



Step 2:
A modal will open called the Trading Account Manager

In the Trading Account Manager, the Smart Trader demo account is already defaulted and connected. This demo account is for practice purposes. It is not a broker demo account. The default account balance is set to $100,000. This account type is available to all registered users on SmartTrader.com.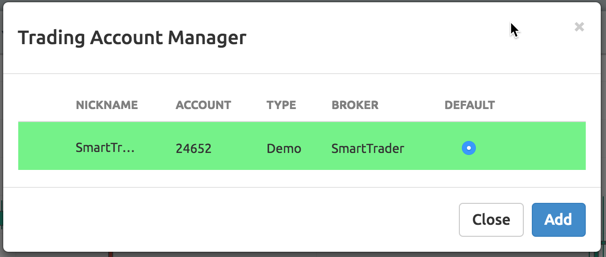 Step 3:
To add demo or live broker accounts, click the "Add" button.



Step 4:
Enter the details for your broker account

If you are a free registered user, your access level will be Basic. To add broker accounts, upgrade your plan first. The upgrade button will take you to the available subscription plans.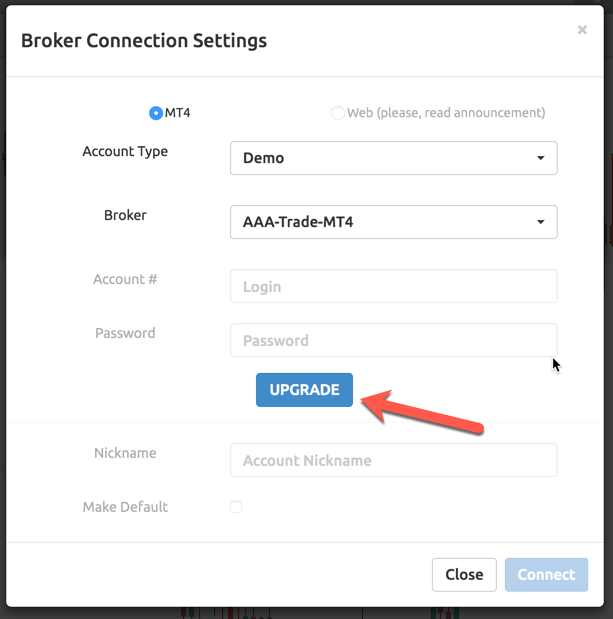 Note: At this time, web-based trading accounts are not available. Please read the announcement if you would like more details.

Select your broker server provided in your details from the broker.
Note: If you do not know your broker server, please contact your broker for the details.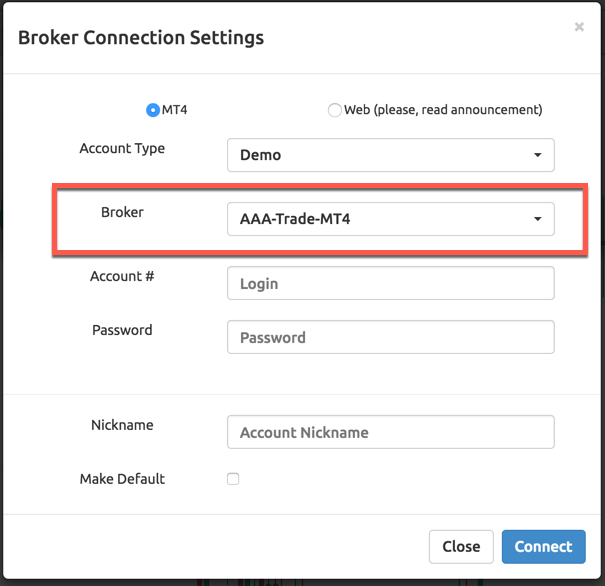 Enter your login details provided by the broker.
Note: If you do not remember your username or password, please contact your broker for the details.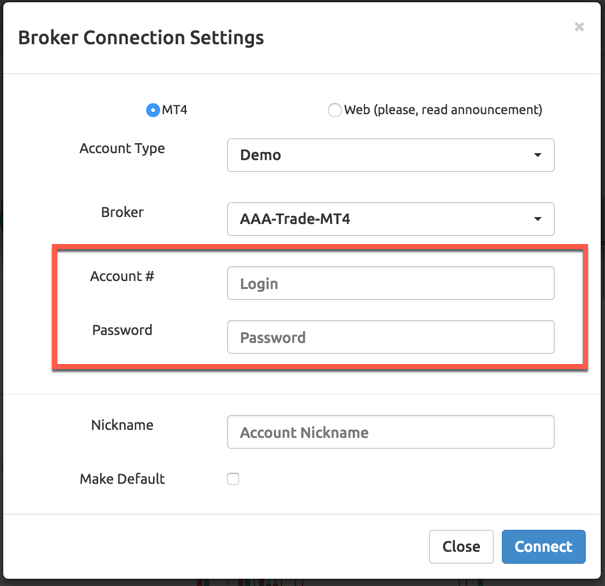 Choose a nickname for the account in your Trading Account Manager. This will be referenced throughout SmartTrader.com when you need to specify a specific broker account for a trade.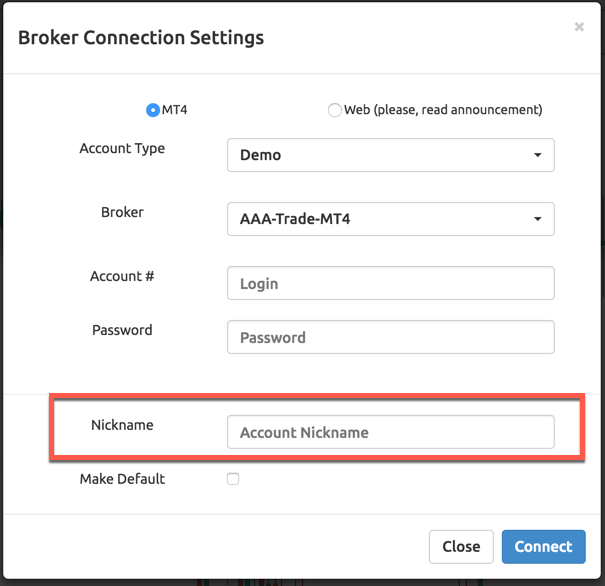 If you would like to change the default broker account, select the checkbox for "Make default"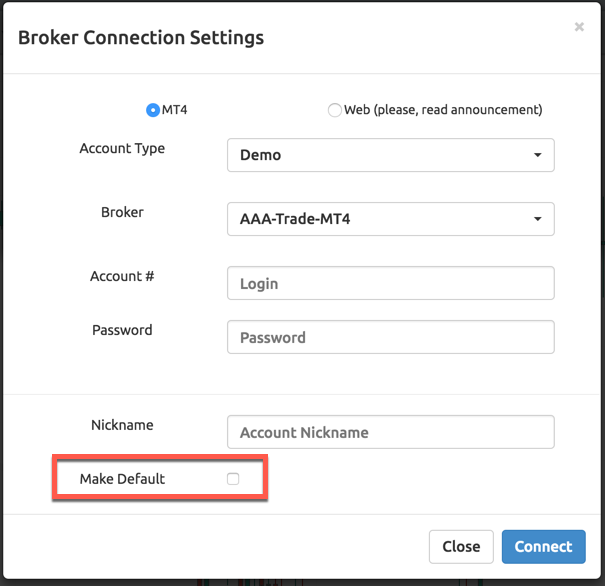 Select Connect to save and connect to your broker.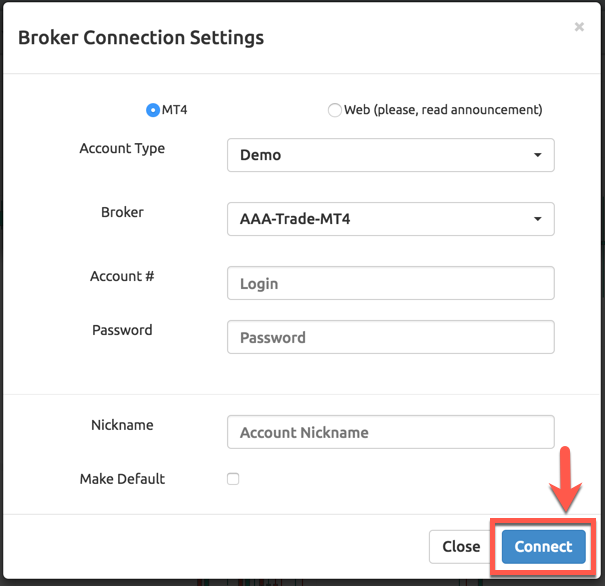 Note: If there are any issues with the connection, you will be prompted with an error message.
Once your accounts are connected, you can quickly change your default account by clicking on the grey rectangle in the bottom left of the account information bar. The account displayed is your default.
Note: Please be cautious when posting screenshots on social media to not capture your live account number.