Where to find downloaded files: Mozilla Firefox
Last Updated:
June 11, 2019
Step 1
You can access downloads from your current browsing session by clicking on the Downloads button (the down arrow on your toolbar).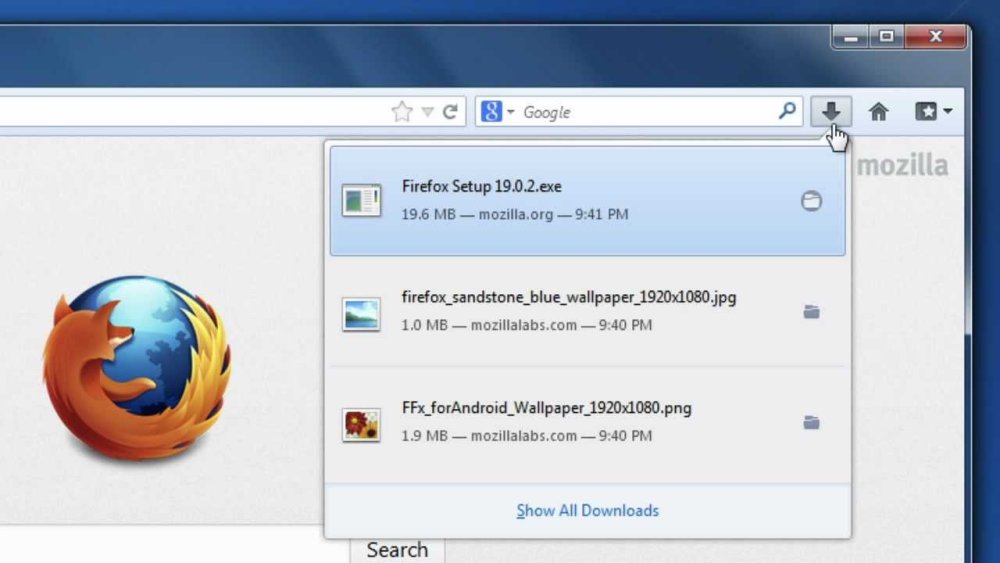 Note The arrow will appear blue to let you know that there are downloaded files that you haven't viewed.
Step 2
Click on the Downloads button to open the Downloads panel. The Downloads panel displays your three most recently downloaded files, along with its size and download status.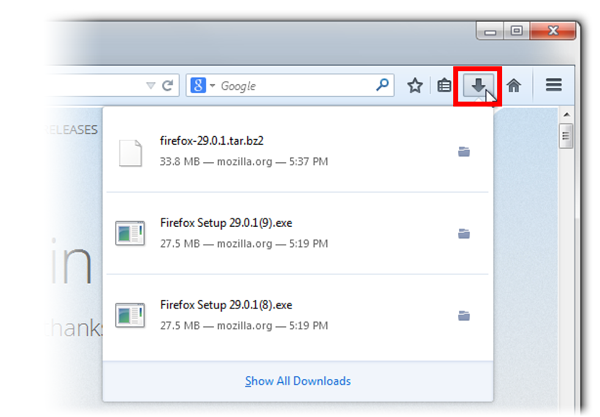 Note You can also open download tab by clicking Ctrl+J or ⌘+J