Why am I receiving Error message : Non-Tradable Instrument
Last Updated:
May 31, 2019
While trading, user can end up in a situation when brokers offer different variations for one instrument (e.g. AUDCHFm, AUDCHFmv, AUDCHFv) half of which can be non-tradable. To prevent users from using such instruments, all non-tradable instruments are marked in grey and disabled so that user couldn't accidentally select it. While placing an order, user can view the whole list of instruments his broker offers, but can select only tradable symbols.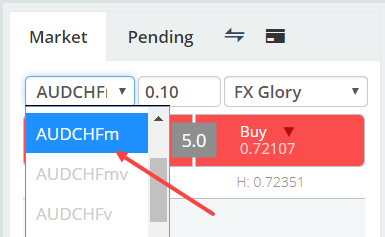 When user selects a chart instrument, system will display the best matching broker instrument in Active Trader widget.


If broker offers several tradable variations of the same instrument, when placing an order user will be asked to select a target instrument.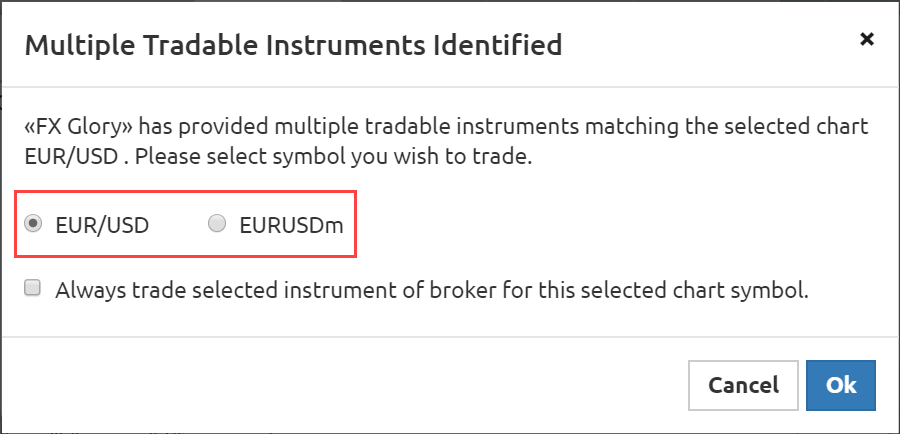 If user wants to choose certain variation of the instrument as default, in a dialog window he needs to tick the 'Always trade selected instrument of broker for this selected chart symbol'checkbox.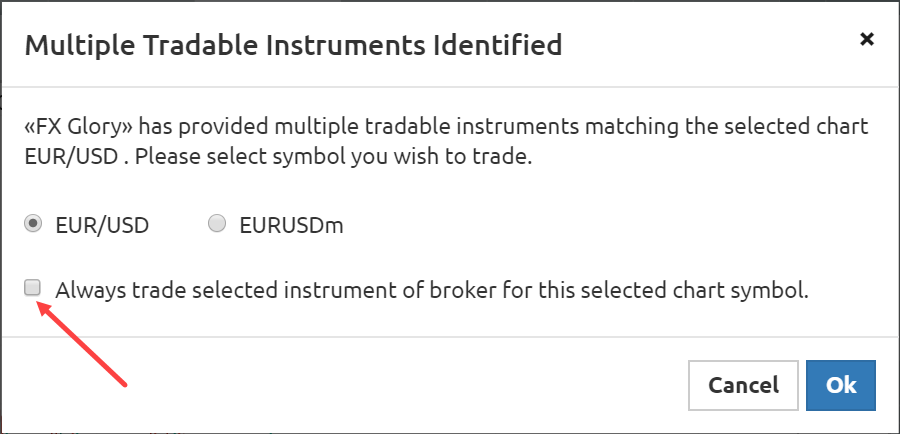 When the instrument is set as default, user will no longer be asked to choose a target variation for this instrument. If user decides to manually choose a target variation from a drop-down list in Active Trader widget, dialog window won't be displayed as well.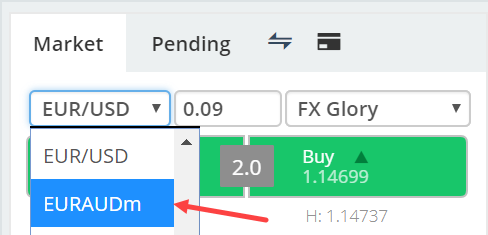 However, if there is no broker instrument for the selected chart instrument, user won't be able to trade and broker instrument will be set to Non-Tradable.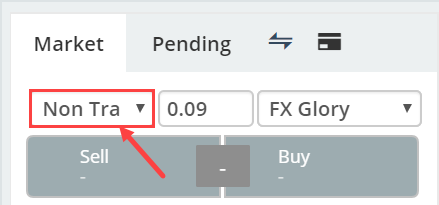 If user still tries to place an order, the following dialog window will appear.